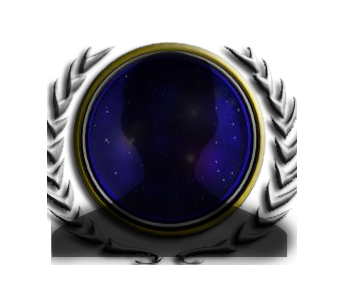 Last Post
Cadet Senior Grade Garzeg Naar
Name Garzeg Segel Naar
Position Chief Flight Control Officer
Rank Cadet Senior Grade
Character Information
| | | |
| --- | --- | --- |
| Gender | | Male |
| Species | | Trill - Joined |
| Age | | 25 |
Physical Appearance
Height
6'2
Weight
180 lbs
Hair Color
Brown
Eye Color
Brown
Physical Description
As a Trill, Garzeg has the traditional spots running from his head to his toes but is known by many to have a familiar and warm face.

Garzeg Naar maintains a more exemplary appearance than that which Starfleet requires.

He does spend enough time exercising and particularly strenuous holodeck programs in order to maintain a masculine build.
Family
| | | |
| --- | --- | --- |
| Spouse | | None |
| Children | | None |
| Father | | Telin |
| Mother | | Luri |
| Brother(s) | | Serem |
| Sister(s) | | None |
| Other Family | | None of note |
Personality & Traits
General Overview
Garzeg Naar finished the academy three years ago and became joined prior to coming aboard the Vindicator. Though he is currently struggling to adapt to the symbiont, he felt it wise to forgo a medical leave of absence.

Garzeg is the third host of the Naar symbiont.
Strengths & Weaknesses
Naar pays a great deal of attention to detail and is known for diligently completing any task that is assigned to him. He is strong willed and loyal to the federation's ideals. He is eager to learn and is quick to adapt to any situation.

Garzeg does suffer from social anxiety as Naar's previous host was murdered in a brutal manner. The memories that were passed on to Garzeg has caused him to be uneasy around strangers and to sometimes be more cautious than he could.
Ambitions
Garzeg's main ambition is to help others. He sees Starfleet as a method by which he can serve others and protect those who need protection. He wishes to advance within starfleet and to make Starfleet his lifelong career.

Garzeg also wants to learn as much as he can. He spent an extra year at Starfleet academy just so he could take some extra classes that he felt not only would interest him but also allow him to be more useful on a starship.
Hobbies & Interests
Garzeg enjoys reading historical books based around a number of topics but specifically military history. He does spend a lot of time on the holo deck reenacting various battles or participating in athletic events.

He is also a marksmen and works often to keep his senses tuned for combat if needed.
Personal History
Garzeg was born on Trill in 2390. As a child, Garzeg was the type of child that everyone wanted to be their friend. He was kind, honest and treated everyone equally. He never shied away from a fight when it came to defending another.

Garzeg was recognized early by the Symbiosis Commission as a candidate for joining with a symbiont. Though he received some average marks from his field docent. He was highly recognized as a shoe in for the joining.

Garzeg had requested to be joined with the Vux candidate but it was promised to another initiate. When Yebu Naar was murdered, the initiate who was waiting for the Naar symbiont declined to be joined as she felt the symbiont would bring only darkness and not enlightenment to her life. The Naar symbiont was then offered to Garzeg who reluctantly accepted in favor of actually being joined.
Service Record

2413 - Graduated from Starfleet Academy
2413 - Assigned Assistant Chief Flight Control Officer - USS Alberta - Ensign
2415 - Transferred Chief Fight Control Office - USS Vindicator - LT (JG)