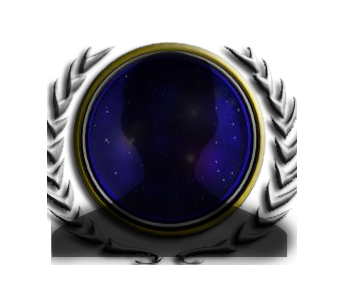 Last Post
Lieutenant Commander Travis Morgan
Name Travis Morgan
Position Special Operations
Rank Lieutenant Commander
Character Information
| | | |
| --- | --- | --- |
| Gender | | Male |
| Species | | Human |
| Age | | 41 |
Physical Appearance
| | | |
| --- | --- | --- |
| Height | | 5/10 |
| Weight | | 220 |
| Hair Color | | Silver/Gray |
| Eye Color | | Green |
| Physical Description | | Travis is a somewhat healthy specimen for a 40 something male. He loves his food and beer but battles to stay in shape just like every one else. Somewhat muscular as well. |
Family
| | | |
| --- | --- | --- |
| Spouse | | Alita Morgan |
| Children | | None |
| Father | | Jonathan |
| Mother | | Martha |
| Brother(s) | | None |
| Sister(s) | | Gwen |
| Other Family | | Various on Wife's side. His wife is ex Orion Slave Girl turned operative. (Retired) |
Personality & Traits
General Overview
Travis has a can do attitude and is always ready to help. He isn't your typical Star a Fleet Officer. But he is mission orientated and dedicated to getting the job done. He aspires to someday have his own ship.
Strengths & Weaknesses
Command: Travis is a born leader but has no problem taking a back seat to those appointed over him.

Weakness as far as this man is concerned, us his work ethic. He is a work aholic.
Ambitions
To excel as an officer and love his family
Hobbies & Interests
Motorcycles and fast cars. He has a HoloDeck program where he runs his own MC on Earth. He only invites very special people to take part in this simulation as its his free time and he spends that time with close friends only.
Personal History
Born and raised on Earth. He went to school like most kids do and applied to Star Fleet when he was old enough. His scores were not good enough the first time do he studied all summer then applied again in the next fall where he was accepted.

He came out of the Academy as a Security specialist.

He was one of the officers taken by the care taker and ended up in the Delta Quadrant but was lucky enough to be returned to the Alpha quadrant well before Voyager made it out there, so he missed that adventure.
Service Record
TBD