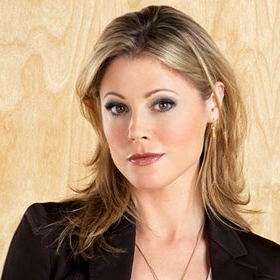 Stats
Last Post
241712.28 @ 00:20
Commodore Andrea Levine
Name Andrea Robin Levine PhD
Position Liaison
Rank Commodore
Character Information
| | | |
| --- | --- | --- |
| Gender | | Female |
| Species | | Human |
| Age | | 40 |
Physical Appearance
Height
5'7"
Weight
145lb
Hair Color
Blond
Eye Color
Light Brown
Physical Description
Athletic built with long, blond hair.

Tattoos:
* Orion constellation, lower back
Family
Spouse
Logan Grant (Ex Husband: Robert Planck)
Children
Anne Levine-Planck (17)
Madison and Cooper Levine-Grant (7)
Father
Boris Levine (63 years old)
Mother
Roberta Stewart-Levine (61 years old)
Brother(s)
Mark Levine (42 years old)
Sister(s)
Martha Johnson (31 years old)
Other Family
Personality & Traits
General Overview
Andrea has been dreaming to explore space since she was 5 years old. She continued on an academic track, finally achieving a phd in theoretical physics when she was 20.
Strengths & Weaknesses
Andrea has a very analytical mind, and she is a very good listener. Her methods of analyzing situations won her the appreciation of her students and her various team members. She is an excellent dioplomat and a talented scientist. Her leadership skills follow her heart - she treats her crew as if they were her children, and thinks it her duty to nurture their skills and encourage them to go beyond what they thought possible.

Though serving for many years onboard starships and as a field officer, Andrea is, at heart, a scientist and a diplomat. She prefers negotiation over violence, and will try to diffuse situations before getting into a battle.
Ambitions
Hobbies & Interests
Andrea loves reading, mostly science fiction and trashy romance novels. She also loves holo-base jumping, and tries to do that whenever she gets a break.

Andrea has published two books that are widely used in astrophysics courses: "Mathematical Computations of the Warped Spacetime" and "Preservation of Information in Wormholes and Space Phenomena"

She is currently serving as the Dean of Physics at Starfleet Academy, and is involved with Research and Development group for Starfleet Command.
Personal History

2396

- PhD in Astrophysics and Information Theory



2401

- PhD in Mathematical Warp Spacetime Theory



2401

- Marriage to Robert Planck.



2402

- Anne is born.



2406

- Divorced of Robert Planck.



2412

- Married to Logan Grant.



2412

- Madison and Cooper are born.





Service Record

Year
Age
Rank
Assignment
2392

17
Recruited to Star Fleet Academy
2395

20
Graduation From Star Fleet Academy

2395

20
PhD in Astrophysics and Information Theory

2395

20
Assistant Intelligence Officer, USS-Saratoga
2398

23


Chief Intelligence Officer, USS Saratoga
2400

25
PhD in Mathematical Warp Spacetime Theory
2400

25
Adjunct Professor, Starfleet Academy, San Francisco, Earth
2402

27
Professor, Starfleet Academy, San Francisco, Earth
2404

29
Chief Science Officer, USS Bermuda
2405

30


Executive Officer, USS Bermuda

2407

32
Head of the Astrophysics Department, Starfleet Academy, San Francisco, Earth

2410

35


Commanding Officer, USS Griffin-H

2412

37


Dean, School of Astrophysics, Starfleet Academy, San Francisco, Earth
Research lab for R&D, Starfleet Command